Eve, the film, is a collaboration between Telma Ha and the video maker Émilie Léveillé. Shot in Espace des Arts SN Chalon sur Saône in December 2018, it's released in February 2019.

We are in the year 1971, six people enter a house, meet a group of dancers, then find virtual reality helmets...and start their travel.

The film is inspired by the homonym participatory dance performance, based on three virtual reality experiences: "Oh Home", "Multiplication" and "The Ecstasy of Gold Reloaded". The experiences are replicated in virtual reality headsets and also screened.
Interprètes: Camille Chevalier, Jane Fournie, Nahuel Renaud, Margherita Bergamo. Expérienceurs: Folly Afahounko, Mélissa Azé, Pierre Fournier, Alexis Gueye, Mure Natale, Élise Pautard. Musique: Dale Nichols. Costumes: Paloma Bomé. Conception d'interaction et montage de réalité virtuelle: Daniel González. Développeur: Cédric Lachasse. Visuel: Kirstin Huber. Producteurs Associés: Mark Lee, Lucia Candelpergher. AD: Luc Torrès. Chorégraphie: Margherita Bergamo. Réalisatrice: Émilie Léveillé.
Compagnie Voix & Omnipresenz
2019
Next events at Moving Images International Videodance Festival Nicosia, 9-17 November.
FB event.
Agite y Sirva · Festival Itinerante de Videodanza in Puebla, Mexico 7-24 November.
FB event.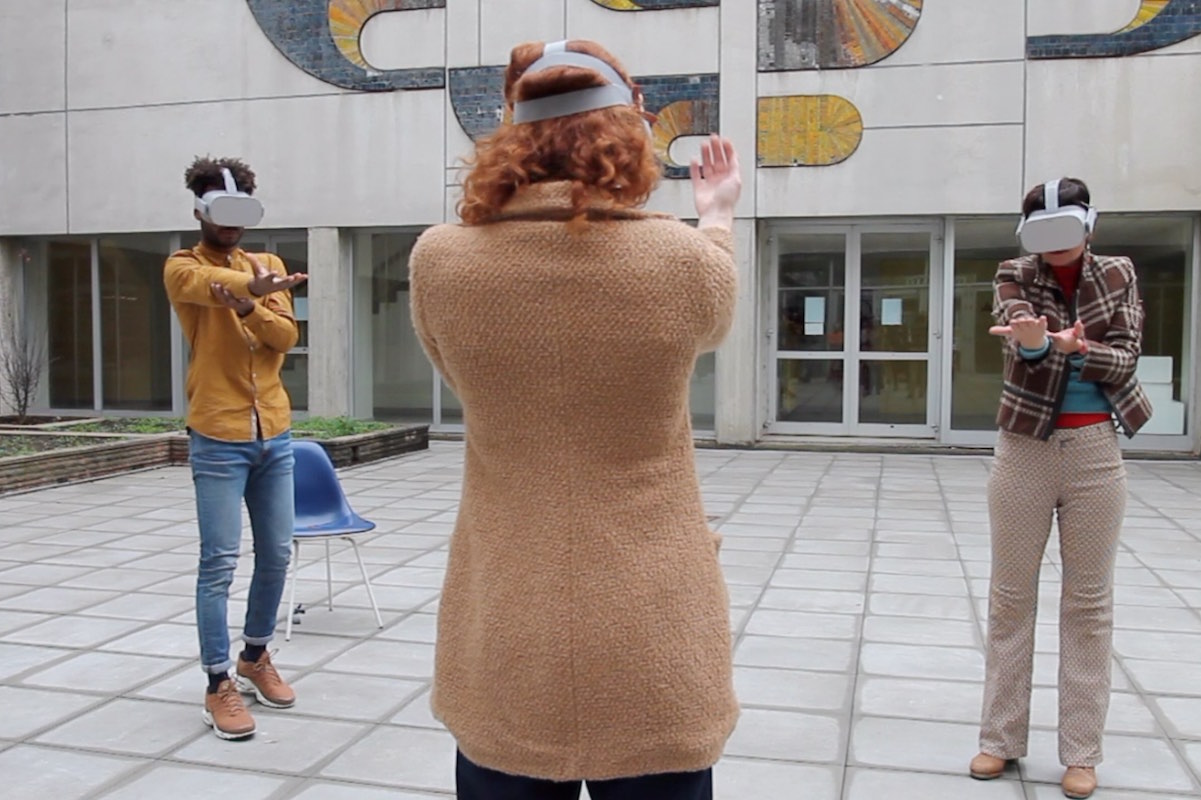 ︎ Émilie Léveillé