Thank you for dancing was played twice at MACBA Museu d'Art Contemporani de Barcelona, in 2014 and in 2015, on the occasion of its 20th anniversary of the museum.
An outdoor interactive show with seven performers (four dancers and three musicians) and the audience: a live game, a participatory experience where the audience moves forward the levels of a game, and build part of the choreography using their voices and movements.

Thank you for dancing is also a video game application for android mobile devices based on a 3D motion capture system.

Four Red Riding Hood, Marina, Telma, Magda and Basia, run out the upside down side of the forest, the wolf hides, and neither the mother nor the grandmother appair in this story. The voices of the forest take the final decision.

︎ Sol Polo.
Artistic direction and choreography

 Margherita Bergamo. Performers

 Xaro Campo,
 Marina Cardona, Raquel Gualtero
/Margherita Bergamo, Andrea Just/Sonia Rodriguez
, Rodrigo Rammsy
, Carles Rigual Martí

 
Jordi Claret
/Quico Puges Suarez. Original soundtrack 

Andrzej Skwarek and Carles Rigual Martí, in collaboration with Alex Casteleiro and Guillem Llotje. Assistant to playwriting and directing actors 

Carles Bigorra. Assistant to choreography 

Mario G. Sáez. Costumes 

Paloma Bomé. Photography 

Joao Queirolo. Graphic design 

Sergi Casero.

Video game and mobile application 

Sergi Lario (Sofiethic). Programmers 

Borja Martínez, Aitor Castellà. Sound editing 

Aleix Pitarch. Community management 

Francisco Estrada (CloudPrint). Video edition
 Roger Cassany, in collaboration with Jordi Carreño. Executive production and management 
Ursula Gallemí.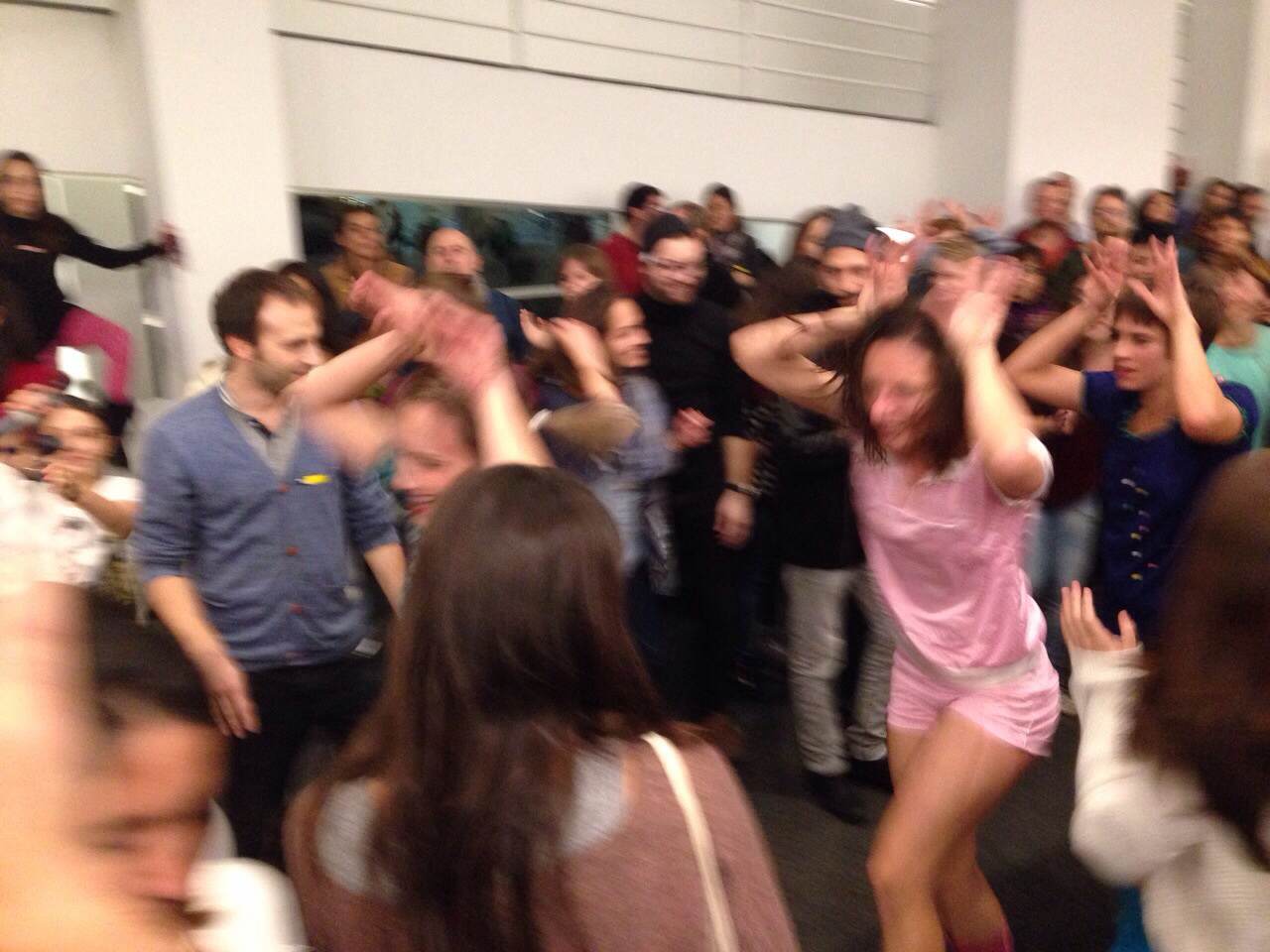 Co-production 

Les filles Föllen's Entertainment
, FiraTàrrega 2014, 
28.ULICA - International Festival of Street Theatre in Kraków, TNT Festival Terrassa 2014, with the support of 

CULTURE.PL, CEV School of Image and Sound Communication, Barcelona, IDEP University - School of Graphic Design, Barcelona, OSIC Support Office - Cultural Initiative of the Government of Catalonia.